THE TAMBOURINE COLLABORATORY
a creative super-collider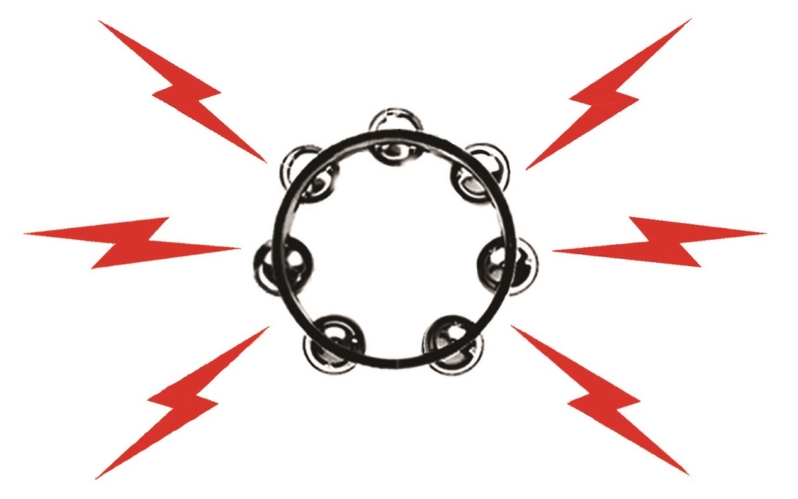 "Little circles in a big circle, making some noise…"
The Tambourine Collaboratory
—
aka The Tambourine, located at 59 N. 2nd Ave. (next to the Holiday
Music Motel)
—
expands the Holiday's mission, serving its location by facilitating year round collaboration
and excitement in the creative community. 
Like Steel Bridge Construction Zone's immersive environment, 
The Tambourine creates serendipity through 
proximity. Frequent opportunities for interaction keep 
everyone inspired and 
motivated throughout the year.
The Tambourine's beating heart is The Tambourine Lounge, a non-alcoholic "mocktail" bar with a classic
lounge atmosphere. Best defined as a "social club," it's where members meet, hang out, brainstorm, play
music, discuss plans for world domination, etc. Located directly inside the 2nd Ave. main entrance, it
provides comfortable seating, a record player, CD jukebox
, and a stage with a sound system
for spontaneous happenings and special events including The Holiday's weekly
WRiTERS NiGHT
original open-mic as well as a hand full of houseconcerts throughout the year.
Come see and hear for yourself!!
Downstairs from the Lounge is a basement warehouse-type space—once known as "the lab"—where
our friend Gabe Egeland's dad, Gabriel "Bob" Egeland (aka "Eggy") worked with high-end audio, contributing
to the development of multitrack recording in its dawning days. Historic recordings on the seminal Chess label
(Howlin' Wolf, Muddy Waters, Chuck Berry…) were made on Ampex machines modified by Mr. Egeland in
his Sturgeon Bay lab—right downstairs from what would one day become The Tambourine Lounge!

This historic basement lab is the ideal setting for our own sound lab, a combined rehearsal, recording, and 
performance space where we can develop concepts, build systems,
 train engineers, shoot video, 
play loud 
rock late at night (being underground, the sound doesn't carry!) And if we run out of room, there's an even
bigger warehouse space beyond the back wall! …

The storefront next to the lounge houses "The Sturgeon Bay Music Exchange," a consignment music store
that offers a wide variety of both new and used gear as well as PA sales and rentals.
Run by Tony Menzer, bassist
extraordinaire
, SBME offers in-house small repair and set ups for guitars
as well as works with the best amp and guitar repair people in Wisconsin to keep your gear in tip-top performance shape.
Guitar, bass, violin, cello, piano, flute and drum lessons also available (inquire within).
In what's referred to as "The West Wing" of The Tambourine, Marcus Trana heads up
Painted Recordings
,
offering a variety of recording and production services, private drum and guitar instruction
as well as ProTools recording tutorials.
Currently in development, The Transfer Station will someday soon also allow for the possibility of transferring more antiquated
formats (film, tape, video, etc.) into digital which will prove to be very appealing to those
wishing to preserve their precious music and memories!
The possibilities are unending!!!!
The Tambourine Collaboratory also provides space for:
* Citizens For Our Bridge (CFOB/501c3) / Steel Bridge Songfest (SBSF) offices
the music written and recorded at the motel during the 3 annual songwriting events each year
(Steel Bridge Songfest, Dark Songs, Love On Holiday)
Over 1200 songs written and recorded since 2006!!
* studio spaces for visual artists & private instrument instructors
* meeting rooms for special groups
* COMING SOON: offices for the motel's publishing company and publicity department
as well as a CD duplication outlet for short-run CDs.

We are proud to be a hub that assembles a well-rounded multi-disciplinary group of artists 
willing to share their resources and expertise in audio, video, web design, software, 
marketing & promotion, graphics and other arts, who collectively embody the talent, tools, and temperament 
necessary to produce important, exciting, marketable work that both benefits the arts and entertainment community
as well as enriches the community itself as a whole by inspiring others to create, collaborate and contribute
their ideas and talents to the world around them.